Transform your outdoor living space with LED lighting. These outdoor lights can decorate your yard/outdoor space. They illuminate your home, giving it a distinguished look. There are patio string lights, path lights, tree lights, shrub light, and custom lights as well.
What does LED stand for?
LED stands for light-emitting diodes
Why LED lighting? 
For longevity and energy-efficient reasons LED lighting is a great source. They generate very minimal heat and can be used all season long.
What brands do you use?
The brands we use are Vista lighting, FX lighting, and Kichler, we highly recommend these. These brands are the best quality makers. We offer these different brands to meet customer needs.
What other use does LED lighting have?
LED lighting can be used as a security deterrence, keeping you and others safe. From a security stand point, the lights can help to light up any low areas around your home to prevent tripping hazards.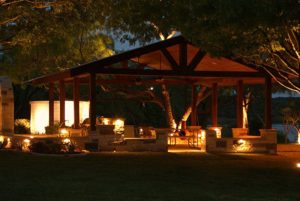 We do simple lighting systems to complex wifi lighting systems. First, there is a simple lighting system includes the lights, transformer, and a manual timer. The manual timer is set to turn on and off at certain times. Second, there is a mid system that comes with a basic package which has the lights, transformer, a photo cell, and a digital timer. A photo cell detects sunset and sunrise. It allows the transformer box to activate the LED lights to turn on or off. Third, there is an advanced system that comes in a variety of options, allowing you to control your lights from any where in the world(provided there is internet).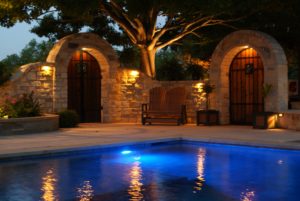 For more information call Alphascapes at (512) 222-9445