Welcome to
512-222-9445
Welcome to Alphascapes
We are proud to offer masonry, hardscape, concrete, outdoor kitchens, patio, pavers, pergola, and led lighting services. Services we DO NOT offer is lawn maintenance. Our skilled and experienced team can handle your construction needs. Whether you want to update that dated yard or simply want an outdoor kitchen. We can combine our skills and experience to give you an outdoor living space. Alphascapes is a premium service. Serving clients in Williamson and parts of Travis county only. Call for more information.
About Us
We are a veteran, locally owned company with a focus on setting higher standards in the industry. We are about making your outdoor needs the way it was intended to be. Our vision is to birth, establish, and maintain a strong company with integrity, honor, and values.
Call Us Now


512-222-9445
Transform your outdoor living space to a delightful atmosphere! Our expert team will help you fulfill that. Call us for an appointment to provide you with an accurate quote/estimate. Also, please keep in mind that if you want a design, a design fee may be applicable at the time of consultation and is determined based on the project. Please allow at least 14 days for your estimate/quote. We appreciate your patience, as we do these first-come first-serve. Thank you.
Very, Very, Very Happy! From start to finish, the experience very nice. Alfonso R. was on time to the consultation, listened to what I wanted and gave me a brief overview of what the job would entail. After receiving the estimate and agreeing to do the work, the crew was on time, friendly and worked. They understood what I wanted and made it happen. Although it was more expensive than what I wanted to spend for my backyard project, it was well worth it. It did take longer than what I wanted and was quoted. But their work shows me that they really cared about giving me what I wanted and the longevity of my backyard. I recommend them to everyone and would work with them again Love it Always, Nicole M G - N. Gray
I had a sprinkler system installed and couldn't be happier with the outcome. From start to finish the team was efficient and knowledgeable. I will recommend this company to anyone who's considering a lawn irrigation system installation.
- M. Porter
Did a great job implementing the landscaping plan and were willing to work with us to make changes In a practical manner. Employees worked hard and consistent even with weather challenges. - P. Ruser
We were very pleased with the stone edging and landscaping recently completed for us by Alphascapes. The owners and the crew were all pleasant and efficient,  and the difference  the work has made to the appearance  of our yard is fantastic. We are very satisfied customers. - M. Peters
The team at Alphascapes did an outstanding job with my backyard project. The project included challenging retaining walls, fencing, landscaping, irrigation and lighting. The team was professional, considerate and easily reached. The experienced owners truly cared about the project and followed up to ensure my satisfaction. I have already recommended them to my neighbors. - J. Santadrea
We recently hired Alphascapes to create a natural stone path to the upper area of our yard and a small pathway at the side of our property that is now so shaded that nothing can grow there. Between the weather and a new dog the area was very unattractive. Alphonso came out and we put together our ideas with his knowledge and have wonderful pathways! A clear contract was presented to us. His crew is professional and well skilled. They were on time, hard working and cleared up the area daily. We love the new space and so does our dog! We highly recommend them. - Helen
Great Job! Alphascapes went above and beyond constructing our retaining wall/planter. The quality was excellent. They completed the job very fast, AND they cleaned up. I would use them again! - P. Dabney
Alphascapes was awarded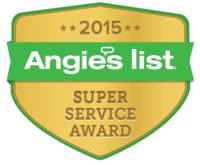 Phone: (512) 222-9445
Email: info@alphascapes.net
Address: 202 Ryan Ln
Georgetown, TX 78628
Business Hours:
Monday-Friday: 9am-5pm
Saturday & Sunday: Closed